---
Despite Asia continuing their downhill slide, despite the Bank of Korea lowering their Economic Outlook, despite Swiss PPI showing DEflation, despite Spain's 10-year bonds rising to 6.07%, despite India's inflation at 6.89%, despite the 5-year CDS spread on Spanish debt hitting new records, despite James Galbraith warning that the EU periphery will collapse, despite the Saudi TASI Index dropping 4% in the last two days, despite the biggest weekly drop in Copper Futures of the year, despite Credit Suisse cutting 5,000 jobs and Best Buy closing 42 stores and even BMW sales off 30% in Brazil….
Despite ALL these weekend news items and DESPITE our very Depressing Weekend Reading – the bears, as Steve Martin says in the above clip, still have DOUBT in their heart and are allowing the Futures to rise this morning (7:30) as Europe bounces up 1% from their 30-day lows in this traveling revival show known as the stock market.
Faith is a wonderful thing and we all like to believe in miracles but a good investor demands PROOF – much the way many of our biblical heroes required signs from the Lord before making their own commitments.  We don't need a burning bush but we do need more than vague promises of EU action before we believe their 5 loaves and 2 fish will be enough to bail out the entire continent, right?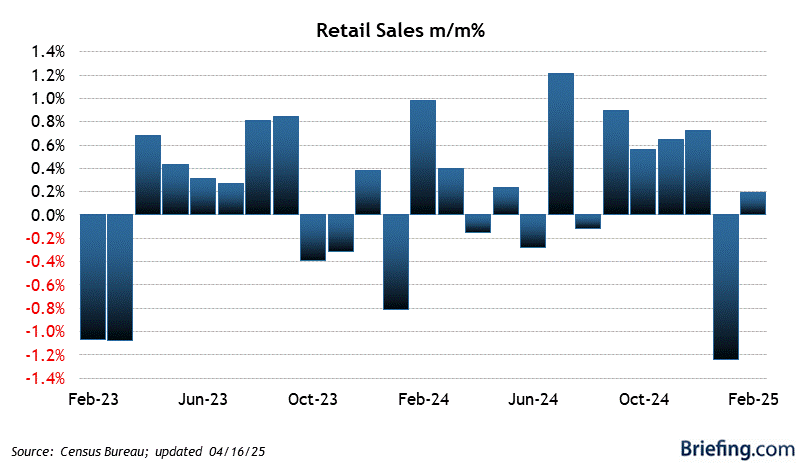 On the chart above, I drew a blue line across the 50% levels between the tops of the last 6 days and the bottom.  Not reflected on these charts is the fact that the Nikkei FELL another 1.74% this morning or that the Hang Seng dropped 0.44% – pushing them further from their goals.
As I mentioned above, the EU markets are off to the races on rumors that US Retail Sales will save the World at 8:30 with an upside surprise off very low expectations.  Even if we do get a bump – so what?  Retail sales were anemic last month except Gasoline, which was up 3.3% while General Merchandise was DOWN 0.1%.  Gasoline was up 10% in March so YAY!, I guess – but is that really what we're going to base a rally on?
How many times…
Click here to sign up for a 2 week FREE Trial to Phil's Stock World!
Sign up for our free newsletter!
Disclaimer: Wall Street Sector Selector trades a wide variety of ETFs and positions can change at any time.
Disclaimer: The content included herein is for educational and informational purposes only, and readers agree to Wall Street Sector Selector's Disclaimer, Terms of Use, and Privacy Policy before accessing or using this or any other publication by Wall Street Sector Selector or Ridgeline Media Group, LLC.